La Tienda de Jardin is a unique boutique offering previously loved clothing, jewelry, home décor, art, and collectibles for sale to the public. Our mission is to support the programs and services for the children and families of Jardin de los Niños.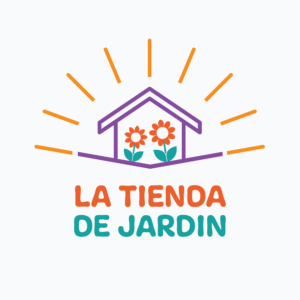 Important Information
Important Information

COVID-19
December 2, 2020 Update: With the guidance of the Department of Health, ECECD, and in following our Governor's public health orders, Jardin de los Niños re-opened on November 30th and La Tienda de Jardin re-opened on December 2, 2020.
We will continue to update the community regarding policies and procedures. Thank you to our community partners and donors who are continuing to support the children and families of Jardin de los Niños. If you would like to support our efforts, please consider making a donation at give.jardinlc.org/donate. Please also consider supporting any of our community partners who are helping these efforts. Let us continue to take care of one another. Well wishes to everyone!
Donate + Volunteer
Donation and Volunteer

Opportunities
Please see Important Information COVID-19.
Volunteers of La Tienda de Jardin support Jardin's mission by assisting customers, running the cash register, sorting donated items, and staging displays. If you are interested in volunteering with La Tienda, please call 575-541-9746 for more information. 
Donations:
We are also looking for donations of gently used clothing, jewelry, scarves, shoes, handbags, collectibles, antiques, furniture, accessories, decorative/ household items, linens, comforters, towels, curtains, artwork, small appliances, and holiday/seasonal items. Proceeds from items sold at La Tienda support the mission of Jardin. We kindly ask that donations be placed in a bag if possible. Donations will be accepted by appointment.
Hours of Operation:
Monday-Friday: 10:00 am to 3:00 pm
*Please call to schedule an appointment to drop off donations.
Contact Number: 
(575) 541-9746
Location: 
335 La Colonia Ave (SW corner of Alameda and Main St.) Las Cruces, NM